Long lasting, low maintenance vinyl is the most affordable shutter option. Homeowners choose vinyl because of its durability, easy upkeep and traditional wood-look. Legends vinyl shutters are available in stock and custom sizes and a variety of fade-resistant colors.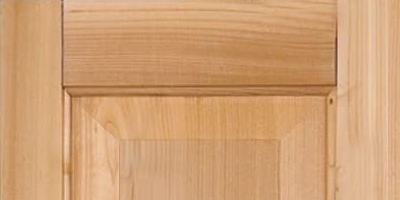 For true traditionalists, wood is the only option. Legends wood shutters come ready to finish, in paint or stain-grade Western Red Cedar and Cypress. These long-wearing, classic shutters are available in many different styles, and can be installed in both operable and decorative configurations.
Superior-quality composite shutters are made from a material that is milled and assembled just like a wood product for a very authentic look. The rugged nature of composite material makes it more durable than wood, with nearly unlimited design possibilities.
The raised panel shutters are the new traditional & have gained immense popularity. Raised panel exterior shutters can be found on Federal, Georgian, and Colonial & Manor style homes made of brick with siding as the primary face material. This type of shutter creates an elegant appearance. For the last few decades, this Raised panel shutters were made popular in 1800s Southern plantation architecture. This type of shutter has three- dimensional features & look of a large building can be enhanced with the use of raised panel shutter.
This type of shutter can be made in various panel configurations as per the requirement of the homeowners. It can be rectangular or can also be arched top shape based on the type of window. Fabrication of the shutters can be done making use of the different product of various thicknesses & of any length or width. The usual norm is of 2 or 3 panel configuration with or can be without transom window panel.
Are you a person of refined taste? If the answer to this is yes, then you will surely want your home to look at its best. Here is the ultimate option for you to make your home look classy. For adding a perfect traditional colonial look to your home, there is no other better option than choosing raised panel exterior shutters. It will certainly give a sophisticated & quaint feel. The exterior of your home will become attractive to your neighbor. It indeed looks amazing on the front porches & is perfect for those homeowners who are keen on accessorizing their home with style. These shutters give the home a comforting & welcoming look. So no more wasting time & choose this type of shutter for your plush property. The value of your property too will increase when you choose raised panel exterior shutter.